Exclusive Moose Hunting in BC
British Columbia has been well known for its high density in Canadian Moose population for a long time. Our territory has great moose numbers. Moose in our area range from a tender 2 point bull to a low 50 inch true trophy bull, with the average being around the 40 inch mark. Not to forget a large amount of healthy and best meat available to fill your freezer. Due to the variety of the terrain we can hunt our moose in several different ways without compromising the quality of the hunt. We can offer hunts from 4X4, boats on rivers or lakes, tree stands over swamp meadows or on foot, which can be customized to all ages and physical abilities. Black Bear is a good add-on species on a moose hunt. We also recommend a wolf tag - you never know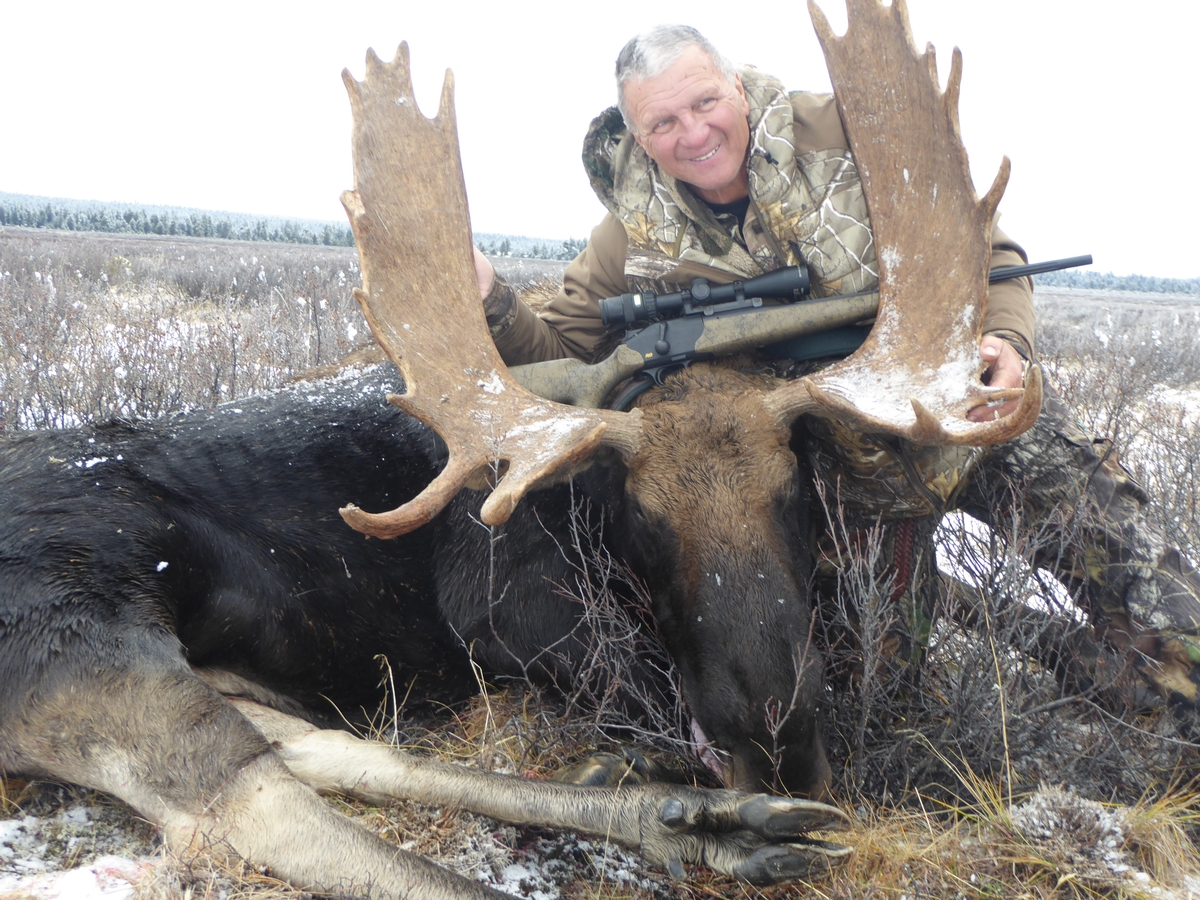 Moose Hunting Rates & Dates
| | | | |
| --- | --- | --- | --- |
| Dates | Hunting Days | Hunter:Guide | Rate |
| 10th Sept – 5th Nov | 7 | 2:1 | $6500 |
| 10th Sept – 5th Nov | 7 | 1:1 | $8500 |
Add Bear Trophy Fee: $1000
Add Elk Trophy Fee: $3000
All prices are in USD and subject to a yearly increase. Fishing and harvest of wolves is included (if time allows) in every hunting package at no extra cost. A bear or a second antlered game animal, e.g. elk or moose (if available) can be harvested on a trophy fee basis. Non-hunting companions are welcome at a daily rate of $200.
What's Included & Not Included
Included:
Guide service for 1 moose
All ground transportation
All accommodation and meals during the hunt
Trophy & meat care.

Not included:
License: $180
Moose tag: $250
CITES $30 (if applicable)
Hunter Preservation Fund $250
Fishing License $89
Harvest fee for additional animals
Prices are subject to 5% GST
Tags and License fees are government issued and subject to change
Moose Hunts in Canada Gallery