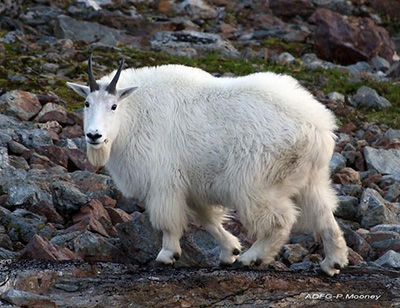 We are able to offer you Mountain Goat hunts from this fall on!
If you are passionate about hunting and/or a mountain hunter, a Mountain Goat is one of the most intriguing big game animals in North America. With a gorgeous coat snow white in colour, towering on top of a mountain, with no fear of heights, ledges and rock bluffs. That is a Mountain Goat.
A really good book, if you want to do some background reading, is: A Beast the Colour of Winter, by Douglas H. Chadwick.
If you are interested in a Mountain Goat Hunt, don't waste any time and give me a call. I am happy to answer any of your questions.
See you on the mountain
Benjamin
Posted in: British Columbia Hunting News